Episodes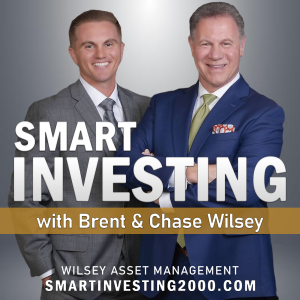 Saturday Apr 30, 2022
Saturday Apr 30, 2022
Big Tech Companies Start to Struggle
I'm quite excited to see many big tech companies start to struggle. I have been hesitant on the group the past few years as the valuations just did not fit in to a value investors strategy. 

GDP Report
While the headline GDP number of a -1.4% missed the estimate of 1.0% growth, the underlying numbers still don't worry me about the start of a recession. If you look at the details, you'll see net exports subtracted 3.2% from the headline number. 

College Students Starting Salary
Many college students in the class of 2022 are out of touch with reality when it comes to expectations for a starting salary. According to a recent survey, on average these students are expecting to earn $103,880 in their first job.

Bitcoin (BTC-USD)
You may think Bitcoin is going up because it's becoming more popular, but it's also becoming more popular with hackers. In 2021 there was $3.2 billion stolen in relation to cryptocurrencies. 
Harrison Johnson, CFP® will be discussing The Augusta Rule