Episodes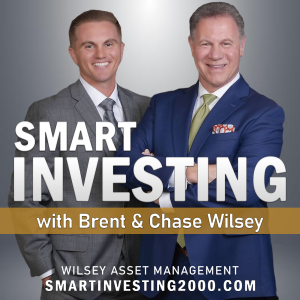 Monday Dec 12, 2022
Monday Dec 12, 2022
Producer Price Index (PPI)
Although the headline Producer Price Index (PPI) number saw a gain of 0.3% compared to last month, I actually thought the report was in line with what we'd been expecting. If you look compared to last year the PPI increased 7.4% which is a nice deceleration from the 8% level in October and the peak of 11.7% in March. Part of the reason for the deceleration is the comps are getting harder. What I mean by that is last year the PPI showed an annual gain of 10% compared to the prior year. When we lap the 11.7% number in March, I believe it will be hard to grow another 7-8% off that number, especially with the decline in many commodities from their peak levels. As a reminder we don't believe inflation will be disappearing in 2023, we believe it will be decelerating to a level of around 4-6% for the full year.
Freight Costs
More positives on the inflation front. Remember how constrained shipping was last year and how expensive it had become? Well now if you look at the prices, they have come way down. Freight costs from Asia-U.S. West Coast have fallen 90% compared to last year and now stand around $1,426/FEU (forty-foot equivalent unit). This pushed prices down by 5% when compared to 2019 levels. Freight costs from Asia-U.S. East Coast now stand around $3,723/FEU which is down 78% compared to last year and costs from Asia-Northern Europe are around $3,974/FEU which is 73% lower than last year.
Big Tech Companies
I learned a long time ago not to just read headlines and think you understand what is going on. People have been saying things are getting worse because they see the big tech companies laying off people with headlines showing numbers like 10,000 layoffs coming. We have said that's only a small part of the big picture and if you look at the recent jobs report, you will see the information sector, which includes many tech jobs, had a net increase of 20,000 jobs. I know it takes time to read the details when information comes out but if you don't, you won't have a clear understanding of what is really going on.
Plant-Based Meat
Remember about three years ago the fad was no one was going to eat red meat and the company Beyond Meat was going to take over the meat aisle in the grocery store. Fast forward to today and the company has seen its grocery stores sales declining 12% even as they are cutting prices to try to boost their sales. In the most recent earnings report the revenue fell 23% year after year yielding a quarterly loss of $102 million. I still remember some people telling me I was missing out that I did not get it that people were switching over to plant-based meat. Back in the summer of 2019 the stock had peaked over $196 and is now down over 90% trading at $14 a share. When it comes to investing, I will always take strong fundamentals over the hype of the next best thing.
Harrison – "Sole proprietor or S-Corp"