Episodes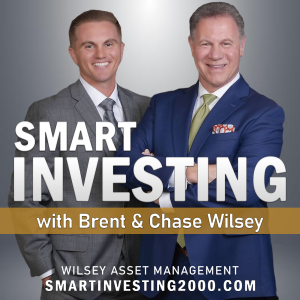 Monday Apr 18, 2022
Monday Apr 18, 2022
Inflation
Comparisons of our current inflation to the late 70s in my opinion is not the same. From 74 to 79 the consumer price index was 8.1% however unemployment was at 7.9%. Recent unemployment just released is 3.6%. 

CPI Report
The inflation problem has only gotten worse as CPI came in yesterday at 8.5%. This is the highest year over year gain since 1981. There is some good and bad news here.

March Retail Sales
I was quite disappointed with the retail sales number this morning. Although the March number climbed 0.5% compared to the previous month and rose 6.9% compared to March 2021, this number did not keep up with the inflation rate of 8.5%. Retail spending is not adjusted for inflation so this shows me cracks in the consumer confidence to spend on discretionary items may be starting to show.

General Motors, Ford, and Toyota Stock
If you're wondering why the stocks of car makers like General Motors, Ford and Toyota have fallen off their highs, look no further than the first quarter sales reports. 

Russia/Ukraine Fertilizer
We all talk about how the Russia/Ukraine situation has impacted the energy markets, but it is also having a major impact on fertilizer. 
Harrison Johnson, CFP®– Tax Changes When You Get Married