Episodes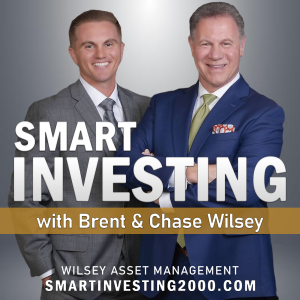 Monday Jan 09, 2023
Monday Jan 09, 2023
Job Market
The jobs report brought plenty of welcome news as the headline payrolls grew by 223,000 in the month of December, which easily topped the estimate of 200,000. This was a decrease from November's gain of 256,000, but it's important to remember that we've been discussing a deceleration in the jobs market for months now. Areas that remained hot included health care and social assistance at 74,400, leisure and hospitality at 67,000, and construction also grew by 28,000 jobs. Interestingly, Julia Pollack who is the chief economist at ZipRecruiter pointed out, "Health care has recovered to its pre-pandemic levels, but nowhere near its pre-pandemic trend, and hospitality is still not back to its pre-pandemic levels." On the downside, information jobs saw a decline of 5,000 and professional and business services saw a decline of 6,000 jobs in the month. Overall, the unemployment rate fell back to 3.5%, which ties the lowest level since 1969. Part of this stems from the lower participation rate which currently stands at 62.3%, a full percentage point below where we were in February 2020 before the pandemic. Also, another measure of unemployment that takes into account discouraged workers and those holding part-time jobs for economic reasons also declined, falling to 6.5%. This is the lowest-ever reading in a data set that goes back to 1994. Probably the biggest market mover was the fact that wage inflation was up just 4.6% compared to the estimate of 5.0%.
Supply Management (ISM)
One survey that doesn't get a ton of media coverage is the Institute for Supply Management (ISM) non-manufacturing PMI. This is an economic index based on surveys of more than 400 non-manufacturing (or services) firms' purchasing and supply executives. The recent report showed a reading of 49.6 which missed the estimate of 55.0 and was down from 56.5 in November. This was the first time since May 2020 the reading was below 50. A reading below 50 indicates a contraction in the service economy. The area I thought stood out the most was new orders received by service businesses as they fell 45.2 from 56.0 in November and marked the lowest level since May 2020 and was the weakest reading since 2009, excluding the collapse during the pandemic. The reason this is so important is that Fed Chairman Powell is pointed to concerns over price increases in the service economy, but if the demand is not there it will be harder to raise prices. Hopefully they will take this into account at their next meeting.
Tech Employees
You have seen the headlines about all the laid off tech employees and may be thinking this is bad for the economy. What the media does not show you is the other side. A recent survey from ZipRecruiter shows that 79% of the laid off tech employees found a new job within three months. The job market remains strong, which I believe points to a recession that will be shorter and milder than other recessions.
Harrison Johnson, CFP®: "Secure Act 2.0"