Episodes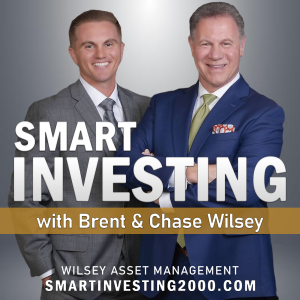 Monday Nov 21, 2022
Monday Nov 21, 2022
Consumer Price Index
Even with all the fear, the consumer is still shopping. In October, retail sales were up 1.3% compared to September and up 8.3% compared to October 2021. This outpaced the inflation rate in the October CPI report which saw prices grow 0.4% month-over-month and 7.7% year-over-year. There were definitely areas in the retail sales report that benefited from higher prices as sales at gasoline stations were up 17.8% compared to last year and grocery stores saw sales climb 8.0% during the same time frame. For reference, the CPI showed gas prices climbed 17.5% year-over-year and food at home prices were up 12.4%. Other areas of strength in the report compared to last October were food services and drinking places up 14.1%, non-store retailers up 11.5%, and building material & garden equipment & supplies dealers up 9.2%. The only two areas that saw declines were department stores, which fell 1.6% and electronics & appliance stores, which saw a decline of 12.1%. Two potential catalysts for the report included an additional Amazon Prime day in the month and the distribution of "inflation relief checks" of up to $1,050 in California. I hope that we do not see additional stimulus like this going forward as I believe it could create even more problems with inflation as it would create artificial demand.

Inflation
Good news on the inflation fronts this morning as the October Producer Price Index (PPI) climbed 0.2% compared to last month. This was below the estimate of 0.4% and resulted in a year-over-year gain of 8%. It's crazy to think that an 8% increase is good news, but the numbers are decelerating. In September the year-over-year gain was 8.4% and back in March the report showed a gain of 11.7%. If commodity prices can stabilize/decrease even slightly and if we stop pumping money into the economy, I continue to believe inflation will be much less of a problem in 2023.

Home Sales
Mark down 9 straight monthly declines in existing home sales as there was a decline of 5.9% from September to October. With an annualized pace of 4.43 million units in the month of October, existing home sales fell 28.4% compared to October 2021 and registered the slowest pace since December 2011, excluding the brief drop that occurred during the beginning of Covid. Demand has clearly taken a drastic fall but supply still remains an issue. With just 1.22 million homes for sale at the end of the month there's still just a 3.3-month supply at the current sales pace. With prices still expensive and mortgage rates likely to remain high, I'm still expecting a weak housing market in 2023.

S&P 500 Companies
As interest rates are rising, corporations are paying off debt to reduce expenses. The S&P 500 companies have about $9.3 trillion in debt and with businesses performing well, they are sitting on about $2 trillion in cash which is close to $500 billion more than these companies had in 2019. This will strengthen the businesses even more, increasing the value of many of these companies.

Costco vs. Sam's Club
We all feel that the price for everything is going up, but there is one thing I found that for nearly 40 years has stayed at the same price. That is a hotdog and drink at Costco. Since 1985 that price has stayed at $1.50 and also, they have not done any shrinkage to the product. If you want a better deal than that you can now head on over to Sam's Club and get a hotdog and drink for $1.38. To keep prices low this is what the economy needs, more competition & more supply, not a reduction in demand.
Harrison Johnson (CFP) - Income Related Monthly Adjusted Amount (IRMAA)