Episodes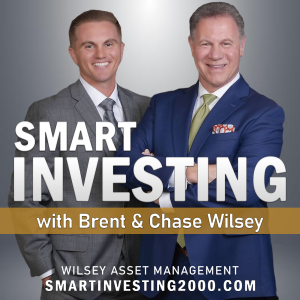 Monday Jun 27, 2022
Monday Jun 27, 2022
Stock Market Value Index
It's important to remember how quickly the right stocks can move and it's one of the many reasons I don't try to time market bottoms. If we look back to the last time the market was spooked by the Fed raising interest rates, it was December 2018 and the Russel 1000 Value Index lost 15.7% from November's close to the low in December. This is when we had an intra-day bear market or a loss of at least 20% from the high. Fast forward about 2 months to the end of February 2019 and the Russel 1000 Value Index gained 18.5% from the low and was about flat compared to the November 2018 close. With so much bad news currently being factored into the current stock prices, I believe the right companies can still end 2022 on a positive note. As always when you invest think about where you will be 2-3 years down the road and don't try and predict the absolute bottom.

Tech Stocks
With the markets falling, people keep asking me if they should hold and wait for their investments to come back. I always say it depends on what you have, and it could be dangerous to hold the high-priced tech stocks we have talked about. If we look at the Nasdaq which is a good barometer for many of the tech stocks, it is now down about 33.4% from its 52-week high. I still would not be surprised if the Nasdaq fell 50% from it's high as valuations were out of control before the recent sell off. If this fall did occur, that would be a fall of another 24.9% from current levels. It's important that we don't forget history and that in the tech bust the Nasdaq fell close to 80% from its highs. If that were to happen again it would be a decline of 70% from today's level. This is one of the main reasons I stick to value investing as people forget how risky these high-priced tech stocks can be.

United States Supply Chain
Morgan Stanley conducted a survey of more than 400 executives from large corporations in the US, Germany, and Japan. They discovered the most important factors in supply chain decisions are geopolitical stability, skilled labor, physical infrastructure, and a developed supply chain ecosystem. I'm happy to share that the United States outranked Europe, China, and Mexico. The good news is 18% of the companies plan to significantly expand US manufacturing in the next 12 months and 36% have a three-year plan for doing the same. I also observed more than 40% of the US companies are working hard to onshore supply chains. This could be a big benefit in our economy over the next 12 to 36 months.
Harrison Johnson, CFP®: Deducting California taxes for Business Owners