Episodes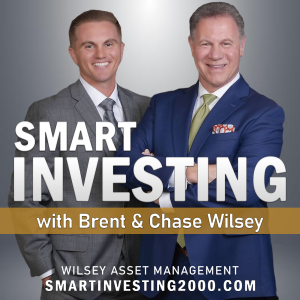 Sunday Apr 10, 2022
Sunday Apr 10, 2022
Walt Disney
I held Walt Disney in the portfolio many years ago and I've been waiting for a correction to come to put this wonderful business back in my portfolio. I always liked it because it was a family type business. Now the company seems to be getting away from the family orientation. 

Index Investors
It was not a good start for index investors in the first quarter of 2022. The S&P 500 fell 4.9%, the Dow Jones was down 4.6% and the tech heavy NASDAQ was down 9.1% in the quarter. 

Nasdaq and Treasury Markets
We saw a quick reversal in the markets today and in particular the Nasdaq and treasury markets. I believe these two markets will be hit the hardest by Fed actions and rising rates. The reversal came after hawkish comments from Lael Brainard who is generally considered a dovish member. 

Bitcoin Update
Here is a bitcoin update. Over the last 12 months investors in bitcoin are down over 22%. The global bitcoin industry is also continuing to really suck power for production of the cryptocurrency. Consumption by the global bitcoin industry is 135 Terawatt hours which is more than the entire country of Norway consumed at 124 Terawatt hours. One terawatt equals 1,000,000,000,000 Watts. Or put another way it is the equivalent of 10,000,000,000 100-Watt bulbs. 
Harrison Johnson, CFP®– "Generalized" Financial Advice
Listen to More Episodes: THE SMARTINVESTING2000 PODCAST