Episodes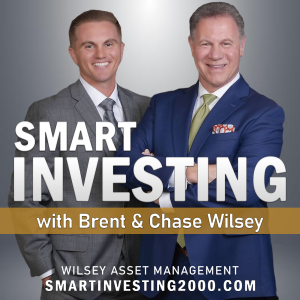 Monday May 09, 2022
Monday May 09, 2022
April Employment Numbers
Employment numbers came out on Friday and while unemployment rates stayed the same as last month at 3.6%, not as good as the expected 3.5%, the economy still recovered 428,000 jobs above the estimate of 391,000 jobs. 
Declines in the Markets
If you're feeling a little bit uncomfortable with declines in the markets, it is justified. 
Foreign Currencies
It is no secret that inflation numbers are running high, but I do see inflation numbers cooling off over the next six months for various reasons. One of the reasons is a strong US dollar as our interest rates continue to increase. 
Special Guest: Robert Behic
Robert Behic runs Countywide Mortgage Lending which has been named one of the TOP 100 MORTGAGE COMPANIES IN AMERICA every year since 2012.  He has been serving the community now for over 30 years, and has also been recognized as one of the top 1% producing loan officers in the country for multiple years. Over the course of Robert's career he has helped thousands of people experience the joy and benefits of owning a home. He enjoys helping people who thought they couldn't afford to buy a home and he even helps his clients with credit repair when needed. Coaching families and individuals through the process of buying a home for the first time, and helping seniors with new and improved reverse mortgages, are both areas of Robert's expertise. He is very active within the local community, including supporting military organizations and children's causes. Countywide Mortgage was proud to be recognized by the Better Business Bureau when they received the coveted Torch award for Ethics in the business marketplace.  As they say at Countywide, "It all starts with a conversation".
Discussed Topics: What is going on the mortgage market / Any important information to know about the mortgage market
The Purchase market is still very strong. Where refinancing has slowed to a crawl.
Our Belief the value of Real Estate will be the same or greater at the end of 2022 than it was at the beginning. 2023 could have a different outcome for home values.
Investors continue to buy rentals.
First Time Homebuyers and the population boom.