Episodes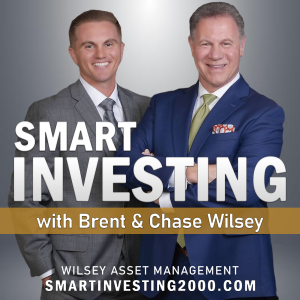 Monday Jan 16, 2023
Monday Jan 16, 2023
Consumer Price Index (CPI)
As anticipated, the CPI report showed a deceleration in inflation as the index gained 6.5% for the 12 months ending in December. This compares to 7.1% in the month of November and the peak of 9.1% in the month of June. Areas that remained extremely elevated included eggs up 59.9% over the last 12 months, fuel oil was up 41.5%, and airfare was up 28.5%. There are some areas that showed year-over-year declines with televisions falling 14.4%, used cars and trucks were down 8.8%, beef and veal were down 3.1%, bacon and related products were down 3.7%, and gasoline was down 2%. Gas prices have declined substantially and were a major contributor to the month over month decline of 0.1% for the CPI. I do worry energy prices could struggle to maintain these levels as China reopens and the US no longer releases oil from the SPR. Shelter continues to be a major problem as it rose 7.5% compared to the prior year. This continues to weigh heavily on the report as it occupies a weighting of around 33% with close to 8% coming from rents and 24% coming from private housing. I do believe with the affordability issues this growth rate will slow as the year progresses. I believe inflation will continue on its deceleration path and will maintain a level of around 4-6% in 2023. It is important to note the Fed prefers to use a measure known as the PCE and that will be released on January 27th. It appears this report has continued to come in lower than the CPI. As examples, in November PCE was 5.5% when CPI was 7.1%, in October PCE was 6.1% when CPI was 7.7%, and in September PCE was 6.3% when CPI was 8.2%. If that trend holds, we could see a PCE number that has 4 at the front end of it. While still a concern, I believe inflation will be a much smaller problem in 2023.
Santa Claus Rally
The Santa Claus rally did happen this year, but you may not have noticed because it was only a gain of 0.8%. This is for the official Santa Claus rally which went from December 23 to January 4, 2023. It doesn't happen every year, but this is the seventh year in a row that we have seen the Santa Claus rally. Don't be fooled by other imitations of the Santa Claus rally, the official one going back to 1971 is the last five trading days of the year and the first two trading days in January of the new year.
Stocks
At my investment firm we like to invest in companies that pay and raise their dividends over time. We are happy to say that in 2022 the S&P 500 companies paid approximately $561 billion in dividends, up from $511 billion one year earlier. It's also worth noting that 373 companies in the S&P 500 increased their dividends in 2022 about 20 more than the 353 that increased dividends in 2021. Another benefit for shareholders is stock buybacks, which was about $960 billion in 2022. We believe this will decline somewhat because our wonderful lawmakers in Washington decided to add a 1% excise tax which will take effect in January on companies buying back their stock.
NFL
NFL ratings were down about 3% from a year earlier hurt by the Thursday Night Football games on Amazon. Nielsen ratings said viewership fell to 9.6 million viewers that streamed on Amazon during those Thursday night games. That was a large decline from the 16.2 million viewers last year when the game was on Fox, the NFL Network, and Amazon. There could be a problem with advertisers who were guaranteed by Amazon that they would average 12.6 million viewers per game as they missed that mark. Also, for comparison, normally Sunday afternoon game viewership is around 19 million viewers. Fox and CBS carried Sunday afternoon games.
Harrison Johnson, CFP®: "529 to Roth Rollover"