Episodes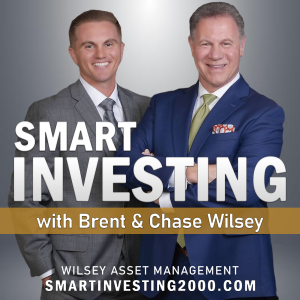 Monday Jan 23, 2023
Monday Jan 23, 2023
Inflation
Big news on the inflation fronts today as the Producer Price Index (PPI) in December showed a monthly decline of 0.5% vs the estimate for a decline of 0.1%. Year over year the index showed an increase of 6.2% which is the lowest annual increase since March 2021 and is far from the high in March 2022 of 11.7%. This is a major positive as for over a year now I've been saying the CPI won't come down until the PPI comes down, as producers have needed to pass the higher costs onto consumers. A problem in the report is energy was a major benefit as the energy index fell 7.9% in the month and gasoline in particular was down 13.4%. Given the current landscape I do expect energy prices to increase from current levels, but not enough to make a dramatic difference to the inflation reports. Overall, this report gives me confidence in my estimate that we will see inflation in a range of 4-6% for 2023.
Consumer Spending
Retail sales for December fell 1.1% compared to the prior month, this missed the estimate of 0.8%. Looking at the results compared to last December, retail sales climbed 6.0%. This did not keep pace with the CPI increase in the month of 6.5%, which likely means most if not all of the growth in retail sales was a function of higher prices. Areas that saw good growth compared to the prior year included non-store retailers as they were up 13.7%, food services and drinking places were up 12.1%, and grocery stores were up 7.3%. With lower gas prices in the month, gas stations saw a month over month decline of 4.6% but compared to last December sales were still 5.2% higher. Areas that struggled in the month continued to be electronics & appliances as sales fell 5.6%, department stores saw a decline of 0.6%, and furniture & home furnishing stores had a small gain of just 0.3%. I would say this report wasn't good, but again it wasn't overly concerning. It appears consumers are still spending but continue to prefer experiences rather than the products they loaded up on during Covid.
Debt Ceiling
You may have seen the news about the concerns regarding the debt ceiling of $31.4T being reached. Frankly, I'm not too concerned about major problems stemming from this as it has been a recurring issue. In fact, from 1997-2022 the debt ceiling has been increased 22 times, which is essentially once per year. I do believe a deal will be reached to avoid jeopardizing the creditworthiness of the government. My concern is that we need to fix spending as we should not have to keep increasing this debt ceiling every year. 
Costco Buyback Program
I saw Costco announced a stock buyback program but looking at it closely it's unimpressive to say the least. The program authorizes $4 B worth of buybacks but that is through January 2027. The previous authorization was set to expire in April of this year and was adopted in 2019 with the same $4 B limit. Interestingly, the company only repurchased $1.4 B worth of shares under the program. Looking at the market cap for Costco of about $210 B, if the $4b was fully implemented that would only represent 1.9% of the overall shares. Also, considering the shares trade at about 30x 2024 earnings I believe repurchasing shares at this level would be a waste of capital.
Harrison – "Life Insurance Review"