Episodes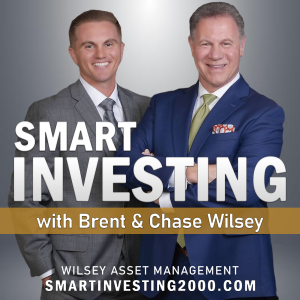 Monday Nov 14, 2022
Monday Nov 14, 2022
CPI Report
The market rallied this morning on news inflation was not as bad as feared. The headline CPI number for October came in at 7.7% compared to last year, which was lower than the estimate of 7.9% and below last month's reading of 8.2%. Back in June the CPI hit 9.1%. I believe some investors believe this number could help lead to a Fed pivot, but I'm still not optimistic given their stance of being strong to fight inflation. With that being said, I believe they should slow down and let these rate hikes and Quantitative Tightening work through the economy. One major factor that I find interesting in the report is that rising shelter costs contributed more than half the monthly gain as it increased 0.8% compared to last month and was up 6.9% compared to last year. This was the highest annual increase since 1982, but one thing to take into consideration is that rising shelter costs don't necessarily have a large impact on the entire population. In fact, with more than 65% of the population owning their home, the monthly expense is much more fixed and shouldn't be subject to the current inflation we are seeing. I hope the Fed takes that into consideration as the report needs to be analyzed in its entirety.
Job Market
I continue to believe that the feared recession will be mild. I have talked about how the strong job market has continued but one other aspect that is continuing is a lot of liquidity in the economy through what is known as the M2. M2 is a measure of the amount of money that includes currency, deposits, and shares in retail money market mutual funds. Like the job market this is holding strong at just under $22 trillion. Compare that to about three years ago when it was well under $16 trillion. So not only do consumers have a job to provide cash flow but savings accounts are flush with cash to continue to consume.

CBDC's (Central Bank Digital Currency)
I have talked in the past about CBDC's which are known as Central Bank Digital Currency and said that countries are moving in that direction. No surprise that governments move slowly, but as of today more than 100 countries and monetary authorities which include the European Central Bank, and the United States Federal Reserve are looking into how to digitize their currencies. But the direction they are going is not what you would think. They are not turning to the popular cryptocurrencies like Bitcoin or Ethereum for advice, they are turning to the big tech companies like Microsoft, Alphabet and even Amazon. The reason they are turning to these big tech companies is because of their development of digital wallets and smart phone apps. I still say if the world goes in this direction of Central Bank Digital Currencies the use of crypto currencies would be worthless.
Cryptocurrency Balance Sheets
Balance sheets matter! I did a post on these crypto exchanges a few months ago questioning the assets for many of these crypto exchanges and now we are seeing the repercussions for weak balance sheets and overleverage as FTX announced solvency issues. FTX and its CEO Sam Bankman-Fried were seen as leaders in the crypto space and now it is collapsing. Bitcoin fell to under $17,000 this morning and many other cryptos are faring even worse. As a reminder, Bitcoin's all time high was close to $70,000. There is nothing in the world of crypto at this point in time that entices me, and this only adds to my concerns for the "investment" category.